Furnace Repairs And Service Bergen County NJ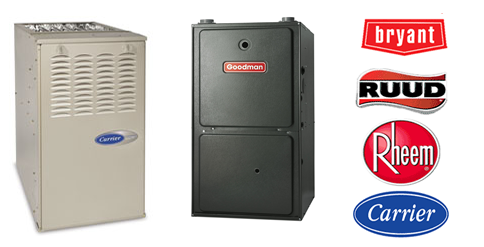 Whether you have an older furnace in need of regular maintenance services or you are ready for a new high efficiency furnace to be installed in your home, you can rely on our years of experience, supporting all makes of furnaces . We offer comprehensive furnace installation, furnace repair, and furnace maintenance services in the Bergen County, NJ area and can work with you to get the job done quickly and efficiently.
Furnace Repair Service
If you have issues with your furnace – whether it's not heating properly or the bill recently increased significantly – you need a professional you can trust to visit and inspect your furnace as soon as possible. We provide comprehensive furnace repair services in Bergen, NJ for both home and business owners. We have technicians on call 24 hours a day to visit and repair a problem that interrupts your heat, or you can call and schedule a furnace service visit for your Bergen home.
Furnace Installations
New furnace technology can reduce heating costs significantly. With AFUE ratings as high as 97%, the options are greater than ever before. We can help you choose a furnace within your budget that will reduce your heating bills and then install it for you. From ensuring proper ventilation for a gas or oil burning furnace to removing and disposing of your old heating system, we can do everything needed to ensure you have a reliable, safe heating source for years to come.
Furnace Maintenance & Replacement
In addition to new furnace installations, we offer furnace replacement services in Bergen, NJ for those that have old, broken, or inefficient furnaces. To ensure your existing furnace lasts a bit longer before replacement we also offer ongoing maintenance services that include annual tune ups that will keep your system running at peak efficiency.
Whatever type of furnace you have, call our experts today to learn more about what we can do for you. From resolving inadequate heating problems from blocked blowers or a damaged blower belts to cleaning dirty filters and calibrating your thermostat we'll ensure everything works exactly as it should to keep you and your family comfortable throughout the winter.
More Furnace Services And Serviced Towns in Bergen County NJ