We Complerte Heating & Hvac Services For Residential & Commercial In Bergen County NJ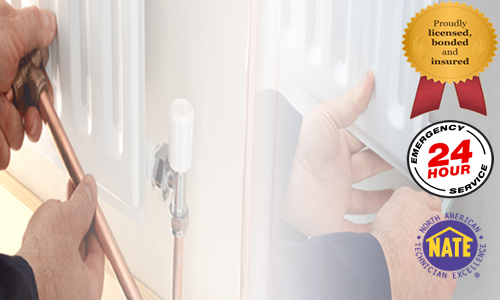 Your heating system is a complex network of systems carefully calibrated to work in tandem throughout the winter to keep you warm. For it to work as efficiently as possible, it needs to be properly installed, well-maintained and repaired quickly if a problem develops.
That's why you should call us for all of your heating needs in Bergen, NJ We offer heating systems installation, heating systems repair, and heating systems maintenance services for all of our Bergen customers and can do the same for you.
Heating Repais
If a problem develops with any of the systems listed above or any other part of your heating system, we can take care of it for you. Whether your humidity control system has stopped working or you need ductwork patched or replaced, we have technicians on staff with specific expertise working on your type of heating system.
If it is an emergency and the problem is keeping your system from producing any heat, we can be there any day of the week, 24 hours a day for emergency repairs as well.
Heating Installation
We offer installation services of all HVAC and associated heating systems including but not limited to:
Thermostats and Digital Thermostats

Baseboard Heating

Thermal Couplings

Zone Valves

Expansion Tanks

Automatic Feeders and Safety Valves

Heat Pumps

Dehumidifiers

Ductwork
If you need an upgrade or installation of a new system that will increase the efficiency of your heating system, Bergen, NJ experts can visit your home and take care of it quickly.
Heating Systems Maintenance
One of the best ways to ensure a problem never develops in the first place is to have a maintenance schedule in place for your heating systems. Bergen, NJ experts can visit your home every year and perform a thorough inspection of your heat pump, humidity control system, or ductwork and ensure it is working properly.
We will also perform in-depth maintenance services for any existing systems that are part of your overall HVAC system.
Regular maintenance on your heating system, timely repair, and installation of new, high efficiency parts will ensure lower heating bills and more efficient service for your home. Call us to learn more about how you can ensure this for your home.