Heating Repair Service Bergen County NJ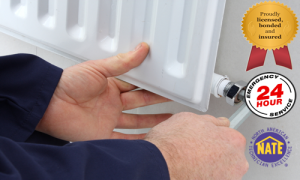 We offer heating repair services throughout Bergen, NJ and the surrounding area. Licensed and insured we've extend our heating services for both residential and commercial for years and can provide heating repair services to fit your specific needs, wherever you are located in the area. We have expert Nate certified heating technicians and a customer support staff available 24 hours and 7 days a week to take your call and visit your home or business for heating repairs, wherever you are in Bergen County if a problem should ever develop.
Residential & Commercial Heating Repairs
If the time has come to replace an existing heating system or packaged HVAC unit or you're just tired of calling for repair visits, we can definitely help. We offer installation services for all major types of heating systems and units, including top of the line systems from highly-rated brands in the industry.
Heating systems repairs by certified trades men!
As heating contractors in Bergen County NJ, and in addition to heating repairs and installations, we can visit your home and perform routine maintenance on your central heating system to keep it running at peak efficiency throughout the coldest and most demanding days of the winter. Rather than waiting for it to break down or having to install a new heating system prematurely, you can rely on our boiler or furnace maintenance services to keep your system in the best possible condition year after year.
Whether for a boiler, furnace, heat pump, or a related system that keeps your heater running, feel free to contact us for all of your residential or commercial heating repair needs. We have technicians on available call 24 hours a day and staff ready to take your call and provide an overview of service options or to schedule a repair visit to further inspect your heating system and assist you with any heating emergency you may be facing.
Our emergency service crew, is available in the following areas 24/7: