Your Local Reliable Residential Heating Repair Service Contractors In Bergen County NJ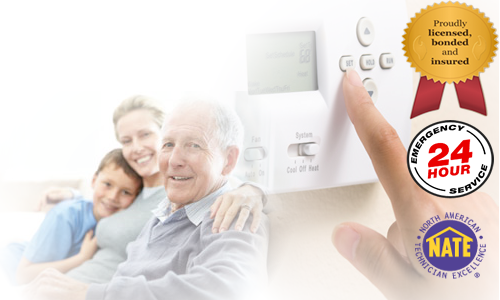 We have a full range of residential heating services for Bergen, NJ homeowners. Installations of brand new heating systems to fit your budget & comfort needs to ongoing service & maintenance to keep your HVAC systems running at peak efficiency year after year, we'll offer you our knowledge and expertise in home heating to keep you and your family comfortable. We provide a range of different products to get this done – allowing us to match different sized homes, rooms, and environments.
To suit the diverse needs of Bergen County residents, we offer a range of services for systems such as:
Humidification and Filtration Systems
Furnace Installation, Maintenance, and Repair
Boiler Installation, Maintenance, and Repair
Sheet Metal Fabrication and Installation
Energy Efficient Options
Oil to Gas Conversions
Our goal is to ensure that whatever needs you have they are met by our expert technicians – from installation to maintenance and repairs.
Residential Heating Systems Installations, Repairs and Maintenance Bergen NJ
It's really unfortunate when a malfunction or a breakdown to a furnace or a boiler occurs, during long cold winters. As home heating specialists we're aware of all types of problems that can happen to home heating systems, and are always ready to assist in any heating emergency and help keeping Bergen County's homes warm and comfortable for their residents. Our certified heating experts can work with you to find the source of a problem fast and to minimize downtime for your heating system as much as possible.
We have a full stock of new equipment and parts for a wide range of top rated brands and products, allowing us to fix your problems fast. We also have technicians on call 24 hours a day so we can get someone to your home fast if a problem should develop. With extensive experience in home heating repair throughout Bergen County, our team can diagnose and fix your heating problems quickly to minimize discomfort.